CUSTOM BRANDED CLOTHING MADE EASY FOR YOU, YOUR FANS, MEMBERS, TEAMS AND INSTRUCTORS

Contact us to start a free trial for your club merch store

Send us your logo and we'll have your store set up and running in days

Share your store with your members and they can order club merch online
And we pay you up to 17.5%* of the order value!
Merchandise made easy for
club, team and event managers

NO ORDERING STOCK
We take orders online direct from your members

NO STORING STOCK
We produce to order and ship direct to the customer

NO CUSTOMER ISSUES
No having to deal with member issues

NO WASTED TIME
No time wasted organising orders

NO CASH COLLECTION
We pay directly into the club bank
Maidenhead Lawn Tennis Club
"My experience with Fabryx has been fantastic and I would recommend them to any sports club"
Leah Cohen, Maidenhead LTC
Watch how we helped Maidenhead
URC RUGBY
"Fabryx takes care of everything, from site design and hosting through to delivery and customer service. The experience has been first class from start to finish, with Fabryx on hand to help with product selection and design and hassle-free management of the merchandise, allowing us to focus on running a world class sporting competition."
David Evans, Head of Commercial URC
View the shop
Marketing Run Club
"Our Fabryx store was completely hassle free to set up and allows our members to orders online for home delivery. It's refreshing not having to gather sizes and collect money, Fabryx does all the work and we even get a kitty of commission back we can donate to our chosen charity."
View the shop
Partner your club with premium brands

Nike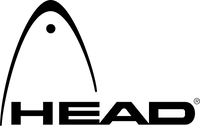 Head

Adidas
We are proud sponsors of Middlesex Tennis
Giving back to the Tennis community, supporting the development of county teams.